Publication
Journal International Japanese Studies
HIJAS publishes an annual journal, International Japanese Studies. Since its first publication in 2003, the journal carries a wide variety of articles on Japanese studies, from history and cultural studies to social science.
We continue to welcome contributions from scholars across the world.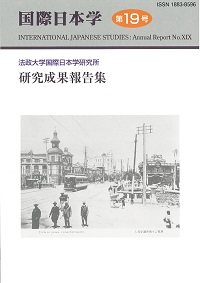 ▲ INTERNATIONAL JAPANESE STUDIES : Annual Report No.XIX
▶ Click here for full list of past contributions
▶ Online access to the journal (※in Japanese)
Research Monograph Series
Our institute has also been publishing many books and workshop reports, including International Japanese Studies Research Monograph Series. 
Some of those publications in English and other foreign language.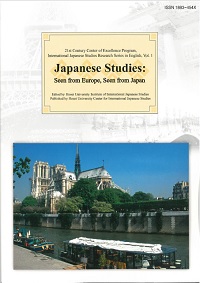 ▲ Japanese Studies: Seen form Europe, Seen form Japan
Other Publications