Report for the Award Ceremony and the Lecture for the 4th Professor Josef Kreiner Hosei University Award for International Japanese Studies2019/02/08
Report for the Award Ceremony and the Lecture for the 4th Professor Josef Kreiner Hosei University Award for International Japanese Studies
Date and Time: 16:00-17:50, Monday, 4th February 2019
Venue: Conference Room 1, Hosei University Kudan Building
Chair: Professor Masashi Oguchi (Director, HIJAS)
Summary:
Hosei University Research Center for International Japanese Studies held the Award Ceremony and the Lecture for the 4th Professor Josef Kreiner Hosei University Award for International Japanese Studies at Hosei University on 4th February 2019. In this time Dr. Dennitza Gavrakova of Victoria University of Wellington was the winner of the award and made her speech entitled with "The Flotsam of History".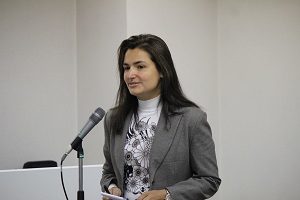 Dr. Dennitza Gavrakova.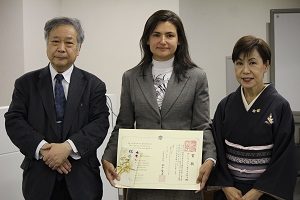 Director Professor Masashi Oguchi, Dr. Dennitza Gavrakowa, and President Professor Yuko Tanaka (left to right).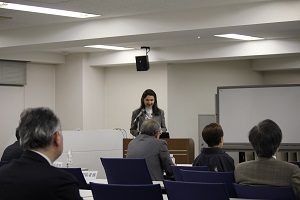 A Scene of the Ceremonial Speech by Dr. Dennitza Gavrakova.